10 Reasons Why People Fall in Love With San Miguel de Allende
Irene S. Levine, PhD is an award-winning travel writer and member of the Society of American Travel Writers, she published on The Huffington Post a list of 10 reasons why people end up falling in love with San Miguel de Allende.
Located in central Mexico, San Miguel de Allende has no beaches or blue waters like the Mexican resorts of Cancun, Cozumel, or Los Cabos. And it isn't easy to get to directly from many U.S. or Canadian cities. You might have to book a connecting flight in Houston or Mexico City. Yet, once tourists visit, they tend to fall in love with this magical city in central Mexico. Many first-time visitors become repeaters; others go home and pack their bags to return, permanently. Almost twenty percent of people living in San Miguel de Allende are expatriates. Here are ten reasons why:
Recently listed as a UNESCO World Heritage Site, San Miguel de Allende is named after General Ignacio Allende, a prominent figure in Mexico's War of Independence. The city's rich history dates back to 1542 when it played an important role as a hub in the silver trade.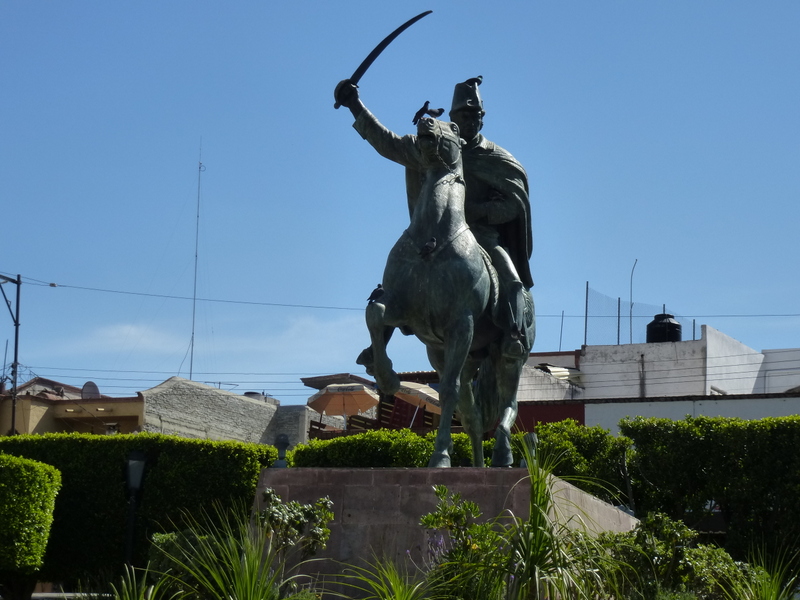 Statue of General Ignacio Allende
San Miguel de Allende is known for its well-preserved Colonial and Spanish architecture. The tallest building in the city, with a façade of pink limestone, is the Parroquia de San Miguel Archangel. The gothic façade for this local parish church was inspired by Gaudi's Sagrada Familia in Barcelona. According to legend, its architect, Zeferino Gutierrez used a picture postcard for inspiration.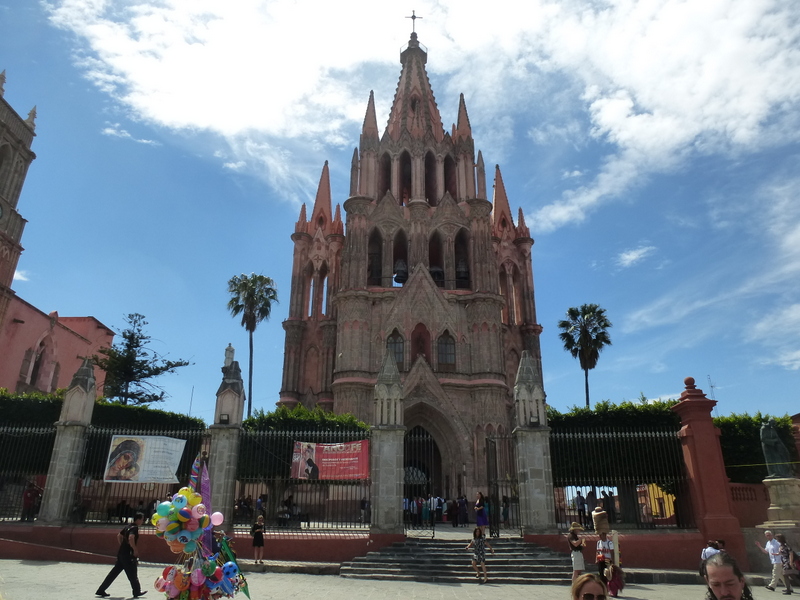 Parroquia de San Miguel Archangel
The shops in San Miguel de Allende are a mix of art galleries, souvenir shops, modern boutiques, and old stores like this pharmacy (Botica De Santa Teresita) that has doled out inexpensive homeopathic remedies for centuries.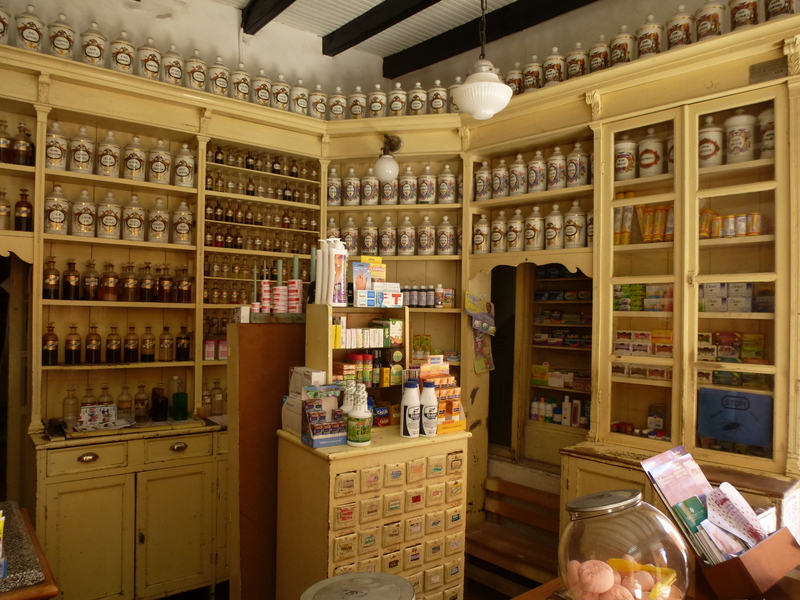 With a temperate climate, vibrant art scene, and moderate cost-of-living, San Miguel de Allende is not only rich in Mexican culture but also attracts many foreign retirees, artists and writers, predominantly from the U.S. and Canada. With the economic downturn, more tourists are coming from other cities in Mexico and other countries. There are many weekend festivals that celebrate the music and dance of other cultures.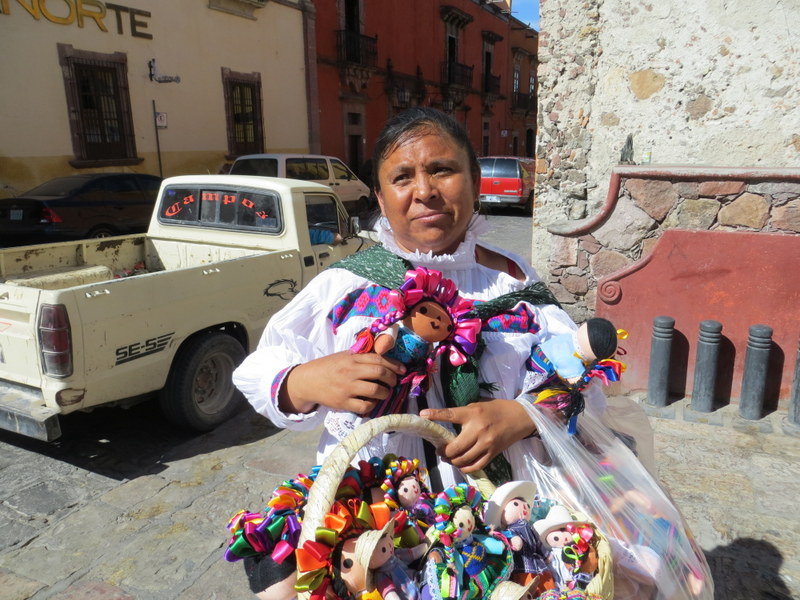 Street Scene in San Miguel de Allende
Because San Miguel de Allende is so popular with tourists, there has been a proliferation of foodie destinations, from street foods to gourmet restaurants. Enrique Olvera, one of the most prominent chefs in Mexico, oversees Moxy Restaurant at Hotel Matilda. Located in a courtyard of the hotel, the menu emphasizes inventive dishes made with fresh, locally sourced ingredients. The municipal market is another do-not-miss destination to learn about the culture and foods of the region.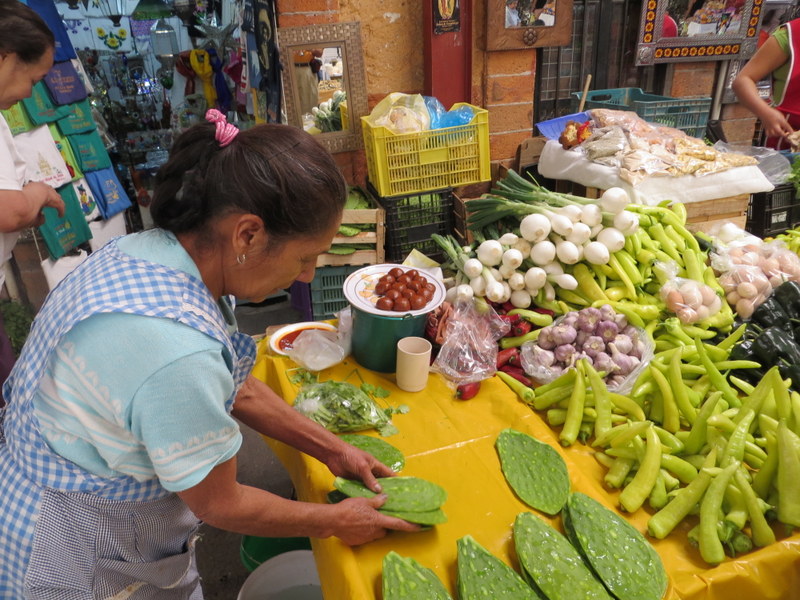 The vibrant market in San Miguel de Allende
With such temperate weather, described by some as "eternal spring," many of San Miguel de Allende's restaurants and bars are on rooftops, offering beautiful city views. This is Luna Rooftop Tapas Bar at the Rosewood Resort.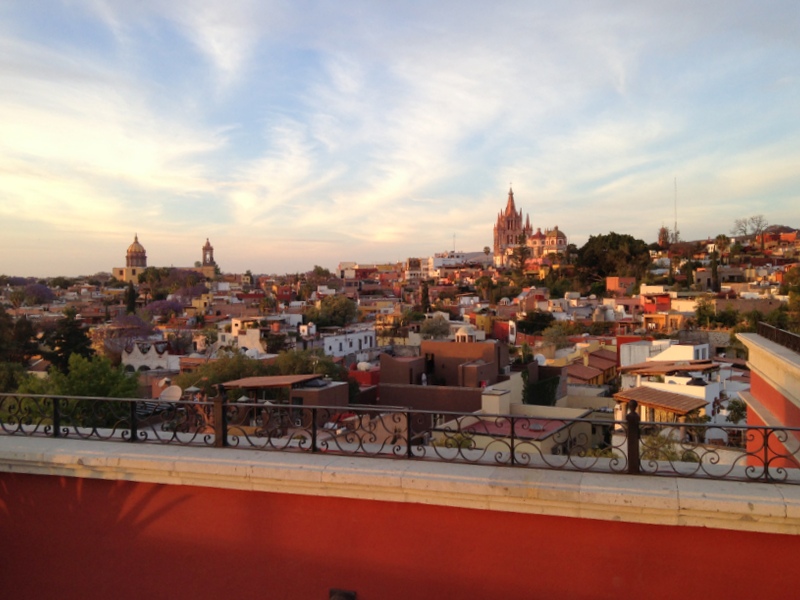 La Luna Rooftop Bar at Rosewood San Miguel de Allende
After World War II, many soldiers took advantage of the GI bill and enrolled in art schools in San Miguel, the first of which opened here in 1938. There is still a very vibrant arts community with many studios and galleries with working artists and artisans. The Fabrica La Aurora is an art and design center housed in a former textile factory. Additionally, the streets are lined with inviting shops selling all kinds of crafts.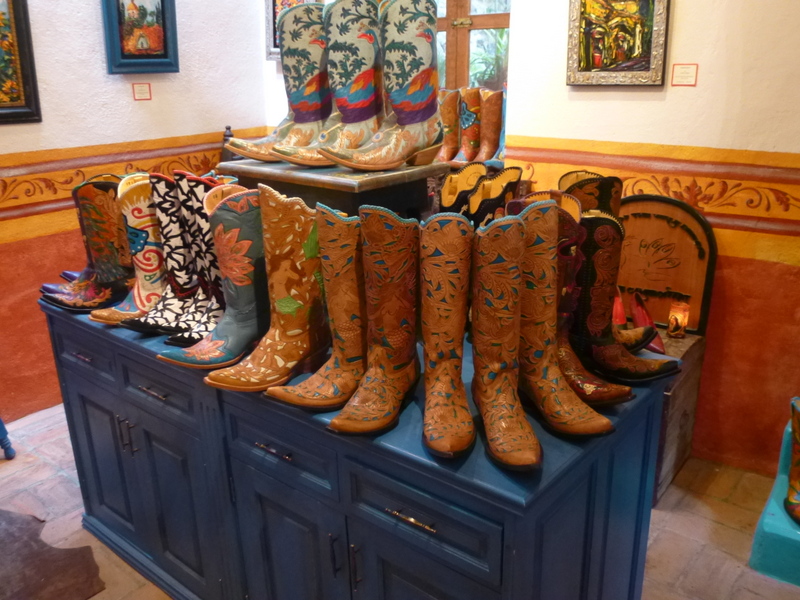 Handcrafted Boots at a Gallery
The historic center of San Miguel encompasses 24 blocks of narrow streets, alleys, and paths without any traffic lights. Although the city is quite walkable in terms of distances, the uneven cobblestone streets can be perilous, especially for someone wearing the wrong shoes.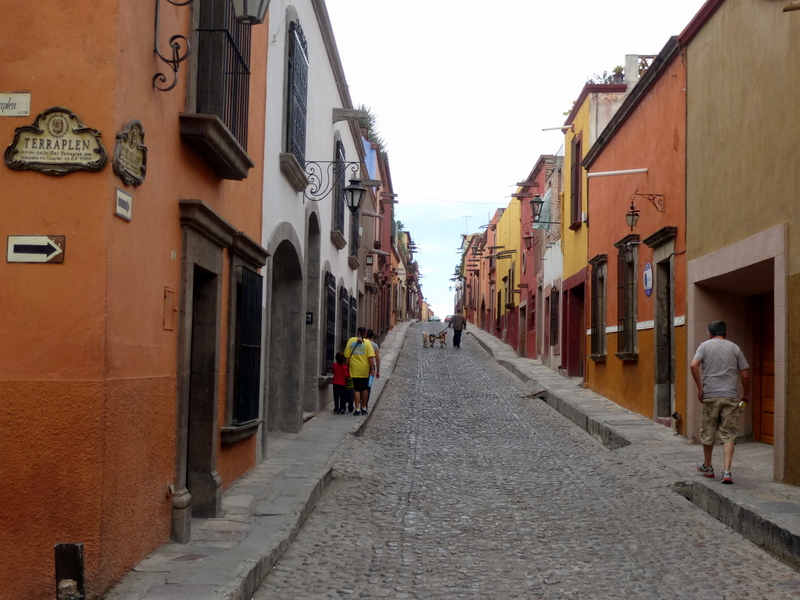 The cobblestone streets of San Miguel
Blossoming lavender-colored jacaranda trees are native to tropical and subtropical regions of Central America, South America, Mexico and the Caribbean. Between March and April, these beautiful trees are in full bloom in San Miguel de Allende.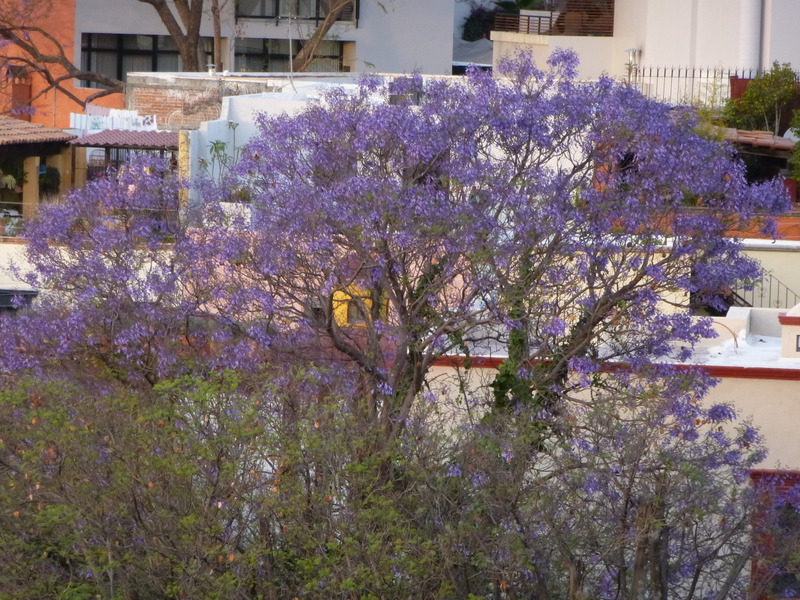 10) Dramatic Sunrises and Sunsets
Because of the light and changing colors of the foothills of the Sierra Madre, sunrises and sunsets in San Miguel de Allende can be quite dramatic.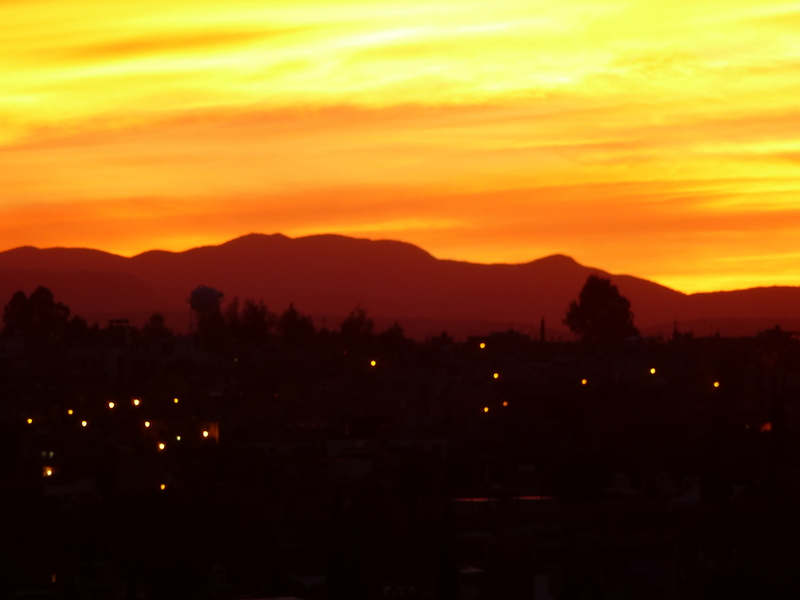 Source: The Huffington Post
Comments
comments