AAK 180 DIVING MASK: Free your eyes and enjoy the dive of your life!
We must start by saying that AAK means turtle in Maya, and so the AAK 180 Diving Mask was inspired in the way a tortoise roams free and easy around the seven seas. AAK is the first single lens peripheral vision mask that frees your eyes to fully enjoy the immense underwater world. If you are a diver or snorkeler, you have to check this out…
We are an Industrial Design Company and we focus on the balance between beauty and function. My name is Jose Antonio Viladoms and I am a passionate diver who always found  problems with my diving equipment, so as a designer I decided to take the task of solving underwater visibility issues, and to provide the world a free vision under water;  after all, diving its about sight seeing.
And that is how Aak Diving was created, with an incredible and passionate group, that wants to create better equipment, for better diving. We took this amazing ride to create the first single lens peripheral vision diving mask.  At this point, we are thrilled, happy, and scared all at once. And in need of your help to finally take the AAK 180 Diving Mask to production.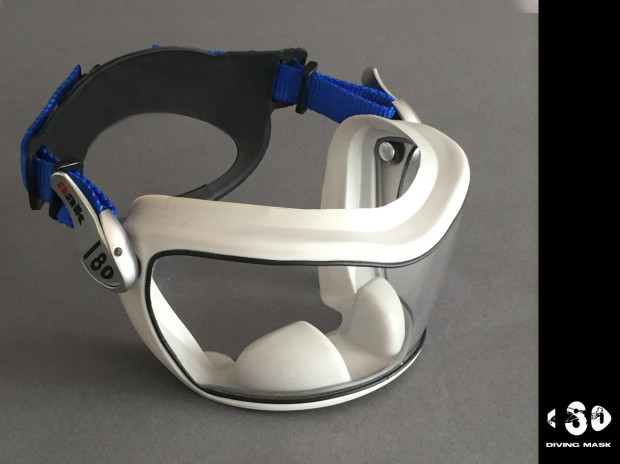 THE AAK 180 DIVING MASK
The 180 Aak Diving Mask is designed to give greater vision. Common masks have a limited range of vision, to appreciate the whole environment, you need to turn your head from side to side. With that in mind, we needed to create a mask with peripheral vision. Allowing lateral view, other masks don´t have. With the 180, there is greater freedom of movement and vision. Allowing a much better diving experience.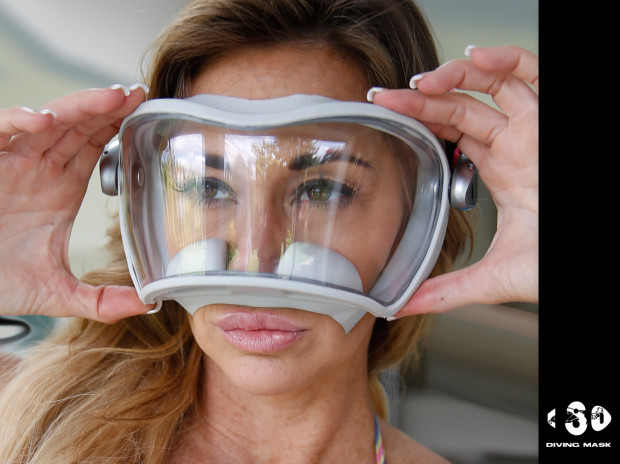 But it has not been easy. The 180 Aak Diving Mask is made of a single curved lens, which has required three years of studies, material analysis and testing to get what we have today. A unique mask, not only in terms of vision underwater, but also in design, materials and comfort.
The main innovation, and what makes it so special, is the peripheral vision. Common masks, have only the front view, with limited side vision. Underwater, to look at the sides with a normal mask, you need to turn your head.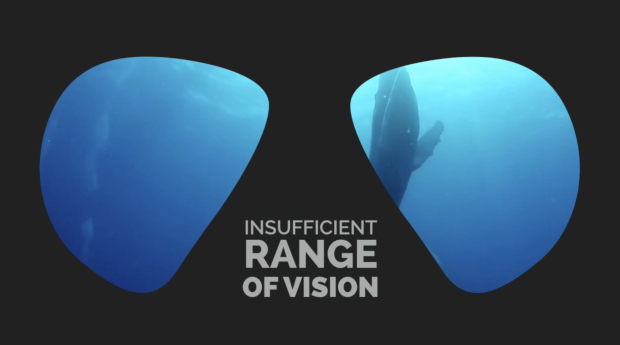 The 180, is designed for easy viewing, to give a greater visual experience of diving. The tricky thing about this is that the refraction of light is different underwater and therefore has been difficult to reach our current results.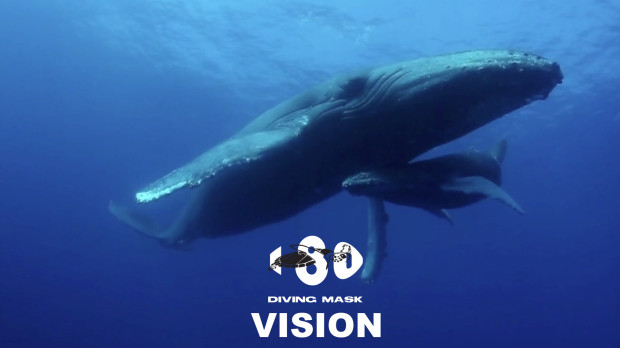 180 consists of a single lens made of polycarbonate, with several layers. These layers prevent deformations of objects, as double vision and image distortion.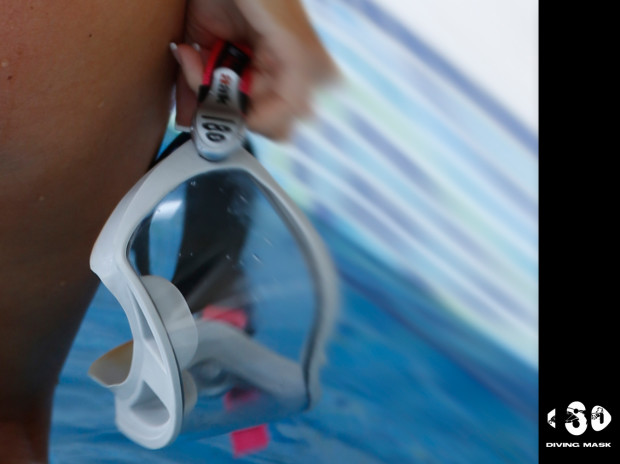 FEATURES OF THE 180
The peripheral vision mask with ultra- wide panoramic view.
• Designed to give complete freedom and ultra-wide panoramic view on your diving experience.
• Real peripheral vision and clarity.
• Made with Optical Polycarbonate, a light and clear material.
•Single lens that provides better vision and comfort.
• Scratch resistant cover.
• Skirt: TPE (Elastomer Thermoplastic) Hypoallergenic and UVH UV protection,
• Fits almost every face (Medium and Large).
• Head support, holds mask perfectly in place.
• Exclusive two piece strap system, allows to open and close, in a quick and comfortable way. When you release the strap, the mask falls on the chest.
If you want to buy an AAK mask and support this innovative initiative, just go to: https://www.indiegogo.com/projects/aak-180-diving-mask-new-design#/ 
Click here for full article
Source: www.indiegogo.com
Comments
comments