Angry Chiapas groups resist oil drillers' land grabs
TECPATAN, Chiapas — When an angry mob torched City Hall in the southern Mexican town of Tecpatan last month, it sent a warning flare across a country already thrown into turmoil by Donald Trump, writes Adam Williams on bloomberg.com.
The outrage was over oil, specifically the government's plan to auction off a swath of land around their farming community to private drillers. The locals say they weren't informed that a date—July 12—had been set. When they found out, they set fire to the two-story town hall, which now sits charred and abandoned, its windows smashed and the iron gate chained shut. The clock on its tower stopped at 10:55.
In some ways, the unrest set clocks all the way back to the 1990s, when Zapatista rebels were roaming the region and declaring war on Nafta. But the fact that today's target is the government's energy policy could spell trouble ahead. President Enrique Pena Nieto is trying to revive Mexico's struggling oil industry by bringing in foreign capital—that's why the land around Tecpatan is up for grabs. The frontrunner in next year's presidential election, Andres Manuel Lopez Obrador, is vowing to roll back the changes.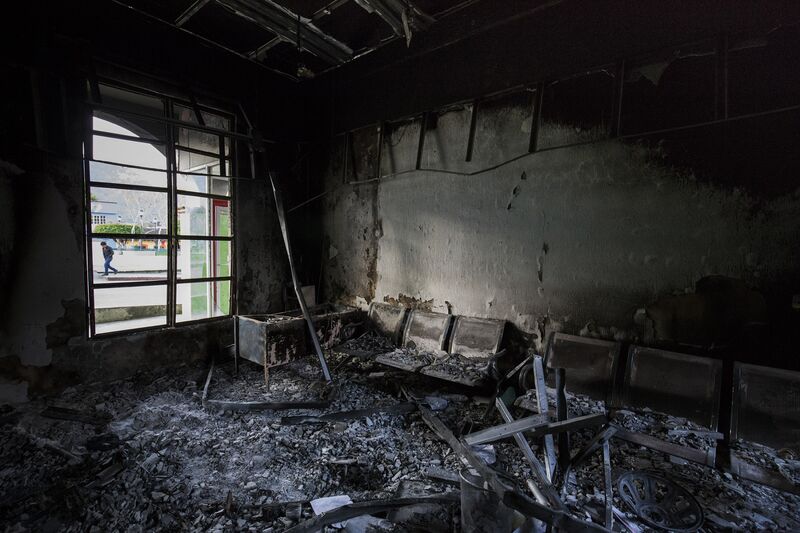 And Amlo, as he's known, stands a decent chance of winning—thanks to Trump. The new U.S. president has incensed Mexicans, creating the perfect opening for a fiery populist who promises to stand up to foreigners and big business, putting local people first.
That's Amlo's message. It chimed with the mood in early March at the humid concrete hall in Tecpatan where community leaders were meeting to plan more acts of resistance.
"With machetes, with pistols, with whatever necessary, we will defend our land," said Elmer Escalante, an elementary school teacher. "Oil development here won't mean jobs for us. But it will mean the ruin of our land."
To read complete article click here.
Source: bloomberg.com
Comments
comments