Why everyone is moving to Mexico
Whether you're fleeing the prospects of post-Brexit Europe, Trump's America, or just fancy a change, we break down why the Mexican capital could be your next adoptive home.
"Mexican Designer in Paris" read my now boyfriend's Tinder profile when we first met in the French capital in 2014. I didn't know much about Mexico City, besides its irritatingly sudden reputation as 'the new Berlin'. Our first date was at Ave Maria, the frozen-in-time, Latin American-inspired restaurant in Oberkampf. He worked at Saint Laurent, and I was PR'ing museums and arts foundations between Paris and London. Little did I know that 18 months later – and just as many versions of how we met – I would be moving to the land of El Chapo.
After a 'trial' visit during the contemporary art fair Zona Maco back in February, which involved far more mezcal than art, I could instantly see myself living in what locals call 'DF' (Distrito Federal). For a megacity of 20m+ inhabitants, it felt surprisingly airy, green and walkable. The comparative cheapness of everything and the amazing food were definitely a plus, but not the main appeal. What really struck me was how open and accessible people were, both on professional and personal levels. So, slightly fed-up by the pace of London life and visiting council flats in Leytonstone I couldn't afford to buy, I handed in my notice and bought a one-way ticket.
My boyfriend and I moved into a one-bed flat in the green neighbourhood of Roma Norte and I signed up for an intensive Spanish course. While cheekily keeping some consulting and writing jobs in Europe, opportunities quickly cropped up here, including one at a design festival. But what's the fuss really all about? Mexico City has been a hub for artists, writers and dreamers at different periods of the 20th century, mainly in the interwar era in the 1920s, then again at the height of the cold war in the 1950s. Over the past decade, its ever expanding art scene has revived international interest and seen herds of disillusioned creative westerners flocking to the capital in search of new possibilities.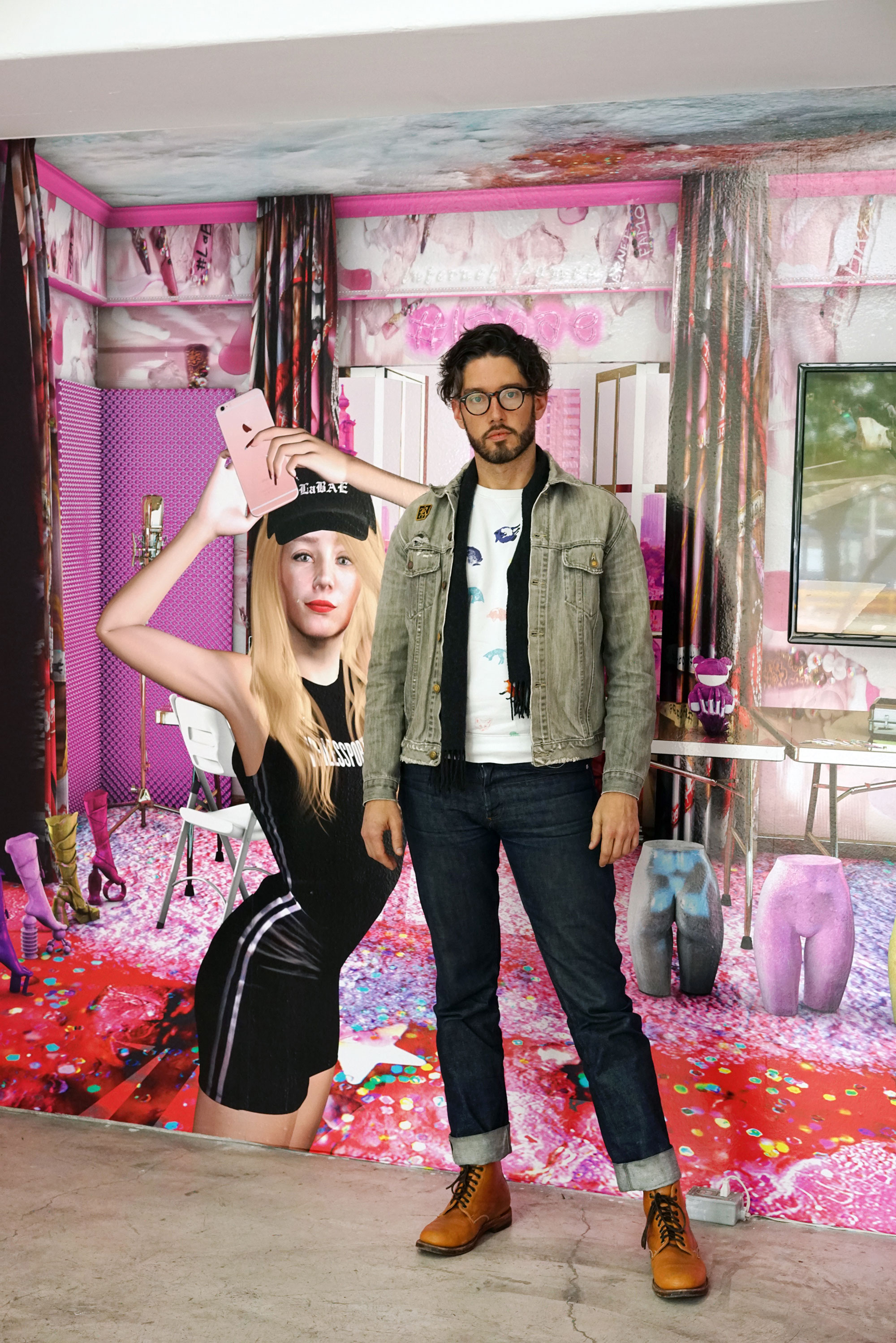 On my first visit I met Brett, a Chicagoan who relocated from New York in 2007. "It was a temporary plan. We started putting on exhibitions at a friend's house, quickly I knew I was going to stay," he told me at his now well-known contemporary art gallery, Yautepec in San Rafael. It's not until 2013 that he co-founded the alternative art fair Material, which coincides with its more established counterpart Zona Maco. "It felt like a transitional moment. There was a growing excitement for project spaces and curatorial projects". Now going on its 4th edition, Material has become the city's key platform for young local and international galleries, non-profits and artist-run spaces. "I don't know if I would have had the guts or resources to do this in New York," says Brett, "obviously Mexico City is a bit more crowded now, but it's still an exciting place for experimentation".
by BENOÎT LOISEAU  /  Photography by PIA RIVEROLA
Click here for full article
Source: https://amuse-i-d.vice.com/
Comments
comments