By Terence L. Reilly – MEXLend Mortgages for Mexico (original post on http://www.banderasnews.com)
January 17, 2019
Puerto Vallarta, Mexico – As a vacation destination, Mexico very frequently tops 'best of' lists, like the 'Best Places to Honeymoon' or the 'Top 10 Beaches in the World,' etc. However, what many may not realize is that Mexico is much more than just the perfect place to vacation; it's also a marvelous place to live.
Every year more and more North Americans are choosing to buy homes and live in Mexico. The experts at MEXLend Mortgages examine a few motivating factors.
The Food: Mexican food happens to be one of the most popular foods in the world. Not only can some of the freshest and most delicious produce be found here in abundance, but there is little match for Mexico's bold flavors and mouth-watering recipes.
The People: Traditional values exalt the importance of family and community, which results in warm and caring people known for their generosity and hospitality.
The Landscapes: Mexico is home to countless different landscapes. You can find everything from deserts, jungles, cenotes, beaches or extraordinary mountain ranges; to huge metropolitan cities like Mexico City, which is ranked among one of the most cosmopolitan cities in the world.
Culture: This country is home to many different traditions, cultures and celebrations. First off, almost any reason is a good time to celebrate. People love gathering to eat, drink and be merry for any reason at all! Plus, it is also teeming with fascinating history and relics from the past around every corner. There is always something new to discover about the history and the people of Mexico.
Business: Mexico's economy is the 15th largest in the world. The country has undertaken vast economic and structural reform in recent years, and with the recent signing of the USMCA (previously known as NAFTA) economists are confident Mexico will continue to boom. It is also home to spectacular universities which rank amongst the top schools in Latin America.
---
Mexico is home to countless different landscapes. In this beautiful country, you'll find everything from deserts, jungles, beaches and extraordinary mountain ranges, to huge metropolisis like Mexico City.
---
Living in Mexico can be a dream come true for anyone who wants to give it a shot, and we're here to help. MEXLend is the most experienced residential mortgage broker in Mexico. We accompany you through the process of buying or selling a home, including securing home loans, Escrow services, and insurance, anywhere in Mexico.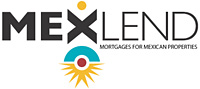 Are you looking to purchase vacation or investment property in Mexico? To discover which one of the mortgage loan options that MEXLend offers is right for you, visit MexLend.com, or MexLend.com.mx, email info(at)mexlend.com, or call (322) 222-7377 in Vallarta, toll-free at 1.800.3.Mi.Casa in Mexico or (917) 779-9061 from the United States or Canada.


To learn more about the service MEXlend offers, click HERE.
Source: http://www.banderasnews.com/