Arizona news website features San Miguel de Allende
The sonorannews.com a Sonora, Arizona based news website, which slogan is "The Conservative Voice of Arizona", recently featured an article on SMA, pointing out that it is the "Top city in the World", check it out…
If you want a guaranteed, sure-to-please travel destination, head on down to San Miguel de Allende, Mexico.
Topping Travel + Leisure's "World's Best" awards for two years in a row (as voted by its readers) and receiving honors by Conde Nast readers for "Top Small City Outside the US" as well as "Friendliest City in World", San Miguel de Allende should be on your travel list.
History
General Ignacio Allende, a prominent leader and hero in the Mexican War of Independence, was born here and the lends his name to the town. The city and its environs served as a melting pot where Spaniards, Creoles and native tribes greatly influenced the culture. Two of the best examples of this melding of cultures are the sanctuary of Jesus Nazareno de Atotonilco and San Miguel's historic city center, which have been designated as UNESCO World Heritage Sites.
What Sets It Apart
Known for its architecture, history and art, rather than the stunning ocean vistas of Mexican beach resorts, this colonial city's allure will capture your heart. It captured the hearts of my clients and the many ex-pats who now call the city their home.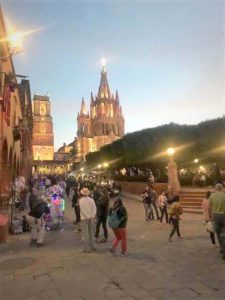 The historic city center is a beautiful mélange of 24 blocks of narrow streets and corresponding alleys and paths. Its cobblestone streets, colorful buildings, local customs, and community of local artisans give it a disarming old-world charm. If you're lucky, you may have the chance to see a wedding procession with the bride and groom leading a parade.
The tallest and one of the most iconic buildings, the 17th century neo-Gothic parish of San Miguel is worth a visit.
Since the early 20th century, the city has attracted artists, and it continues to draw masters of painting, sculpture and writing. You can find collections from Diego Rivera and Frieda Kahlo, among others. The art and unique work of local artisans abound, including jewelry, leather, weaving, ceramics, and more.
Best Accommodation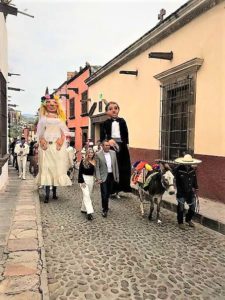 For an authentic experience in the heart of historic San Miguel de Allende, stay at the Belmond Casa Sierra de Nevada. Stone arches, traditional wooden doors, and the friendly staff welcome you with warm Mexican hospitality.
San Miguel de Allende's rich history and sophisticated, yet authentic culture and cuisine make it a top destination in the world.
Helen Jordan is the owner of Jordan Luxury Travel, an independent affiliate of Brownell Travel, a member of Virtuoso. She can be reached at helen@jordanluxurytravel.com.
Comments
comments