By Terence L. Reilly – MEXLend
Real estate development is a term that may be incredibly intimidating to anyone who hasn't planned for a career in real estate. But the truth is developing land is an optimal choice for anyone; furthermore, it doesn't have to be as complicated as it sounds and provides all kinds of benefits.
For those thinking about making the move to Mexico, investing in Mexican real estate doesn't necessarily require finding a home or condo to move into. The amount of desirable undeveloped land that is available all over Mexico is unimaginable.
Consequentially, buying undeveloped land is becoming an increasingly popular route to take for those who are wishing to obtain new property in the country.
The decision to buy property in Mexico that is undeveloped with the intention of developing it yourself is beneficial in many ways. For those who enjoy a little seclusion away from urban areas, it grants the possibility of selecting land that is in a dream location in which to build a home.
Besides that, being able to design your own home is a luxury that allows you to set your own budget and prioritize which amenities you think are most important – not to mention choosing the aesthetics of your home as well.
MEXLend isn't limited to simply providing home loans in Mexico. We also provide loans for land owners who wish to construct a home or small building. Not only do we provide the most extensive home financing in Mexico, but we can do so just about anywhere in the country. To top it off, we are the only mortgage broker in Mexico who provides US dollar loans – this makes developing your land in Mexico much easier.
CONTACT US to learn how developing your own real estate in Mexico can be just as profitable and beneficial to you as buying a home or condominium.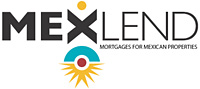 Are you looking to purchase vacation or investment property in Mexico? To discover which one of the mortgage loan options that MEXLend offers is right for you, visit MexLend.com, or MexLend.com.mx, email info(at)mexlend.com, or call (322) 222-7377 in Vallarta, toll-free at 1.800.3.Mi.Casa in Mexico or (917) 779-9061 from the United States or Canada.

To learn more about the service MEXlend offers, click HERE.
Source: Banderas News