Bonnie Lee Black teaches creative nonfiction at the University of New Mexico, Taos, where she was named "Most Inspirational Instructor." She is the author of four books, and writes a popular blog, called "WOW: Words of Wisdom from Wise Older Women."
At the Literary Sala event on April 11, she will present her latest book entitled Jamie's Muse, a "deeply satisfying work of fiction," according to one reviewer.
The lost history of Bonnie's Scottish great-grandmother, Helen, haunted the author for years. Why, as young newlyweds, did Helen and William Black leave their hometown, Kirriemuir, Angus, Scotland, and immigrate to the "dark continent" of Africa in 1882? And how did they die just three years after settling in Natal, South Africa, only months after the birth of their first child, Bonnie's grandfather, John?
There is no record of their demise; no record of how their baby son ended up in an orphanage in Edinburgh, nor of how the 14-year-old boy stowed away on a ship to New York.
Bonnie researched as much as possible but could find little and so decided to make the story in to a novel. One thing she did learn is that her great-grandmother lived in the same small town as the famed author of Peter Pan, J.M. Barrie, so part of her novel is about their friendship.
Bonnie has written three books of nonfiction, including Somewhere Child (Viking Press, 1981), How to Cook a Crocodile (Peace Corps Writers, 2010) and How to Make an African Quilt: The Story of the Patchwork Project of Segou, Mali.
---
Cynthia Claus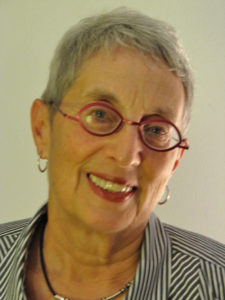 Ice Cream and Pretzels by Cynthia Claus, is a collection of essays centered around Cynthia's childhood memories of her powerful father, her selfless mother, and the whole family's struggles with the impact of World War II, including the dynamics of family life, and the road to acceptance and forgiveness.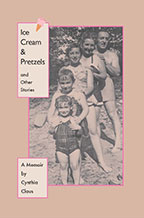 In seventeen candid sketches and one poem, Cynthia invites the reader to go back with her into her family of origin to revisit her physician parents, whose lives were impacted in unexpected and far-reaching ways by her father's service in World War II, and into her life with them and her two younger sisters. We meet grandparents, lifelong friends, and mother substitutes. Dark family secrets are revealed. Questions are raised.
Other tales explore Cynthia's work history in such divergent places as her father's medical office and a seminary. We are with her during the dissolution of two marriages and a nostalgic look back at a high school romance. Always honest, she tells it like it was—the good, the bad, and the very bad—with feeling and new understanding, and eventually forgiveness.
. . .
Join Cynthia and Bonnie as they introduce you to their riveting stories at the Literary Sala on April 11 at 5 PM at the Hotel La Aldea. Admission is 50 pesos for members and 100 pesos for non-members, and includes a wine and snack reception.