U.S. Customs and Border Patrol (CBP) agents arrested 424 migrants attempting to cross the southern border on Tuesday in the "largest" collective arrest in the agency's history.
CBP agents encountered and ultimately apprehended "a group of what seemed to be over 400 illegal aliens" during the early morning hours of Tuesday April 30th, near the border town of Sunland Park, N.M., according to an agency press release.
Hours later, agents working at the Antelope Wells Port of Entry, roughly 160 miles west of Sunland Park, arrested a second group of 230 migrants, most of whom were members of families or unaccompanied minors from Central America.
"This is an ongoing situation that U.S Border Patrol agents are facing in southern New Mexico: hundreds of parents and children being encountered by agents after having faced a dangerous journey in the hands of unscrupulous smugglers," the press release read.
---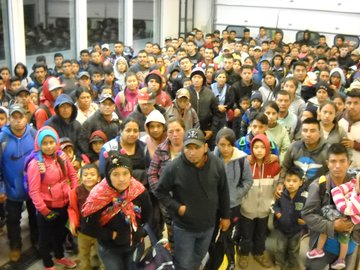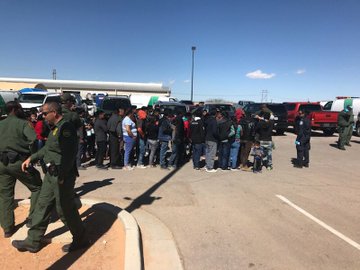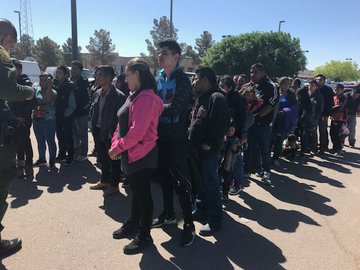 CBP
✔@CBP
LARGEST GROUP APPREHENDED—#BorderPatrol agents apprehended the largest group of 424 illegal aliens just after midnight this morning in Sunland Park, NM. A second group of 230 illegal aliens was also apprehended in Antelope Wells, NM this morning. More: https://bit.ly/2DE4WVU
5476:01 PM – Apr 30, 2019644 people are talking about thisTwitter Ads info and privacy
---
CBP agents made more arrests in the month of March than in any month in the previous decade and the agency claims there is no sign that the flow of migrants will abate any time soon.
In addition to the sheer volume of migration, CBP resources have been overwhelmed by the number of family units and unaccompanied minors seeking asylum in the U.S. Department of Homeland Security officials have been forced to release thousands of migrants into the care of private charities in Arizona and Texas since they cannot adequately house women and children awaiting asylum hearings. This dynamic has led many human traffickers to resort to using kidnapped children to aid unrelated adults seeking to be released into the U.S. after applying for asylum, according to CBP.
"Criminal organizations continue to exploit innocent human lives in order to enhance their illicit activities without due regard to the risks of human life. In most cases these smugglers never cross the border themselves in order to avoid apprehension," the press release read.
TYT Newsroom with information from National Review