Wildlife in most of the lawless high seas faces an existential threat from fishing, shipping, pollution, tourism, the military and now sargasso!
The leatherback turtle is one of our planet's most distinctive creatures. It can live for decades and grow to weigh up to two tonnes. It is the largest living reptile on Earth and its evolutionary roots reach back more than 100 million years.
"Leatherbacks are living fossils," says oceanographer Professor Callum Roberts, of York University. "But they are not flourishing. In fact, they are being wiped out at an extraordinary rate, particularly in the Pacific Ocean, where their numbers have declined by 97% over the past three decades. They are now critically endangered there."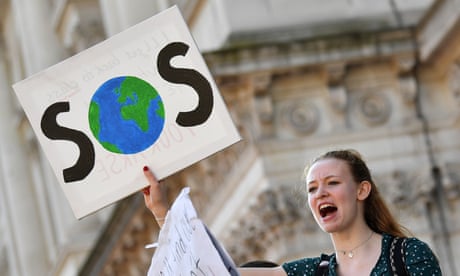 Leatherbacks are suffering for several reasons. They have been hunted for their meat for centuries and the spread of tourist resorts disrupts turtles when they come ashore to lay their eggs on sandy beaches. But the cause of the most recent, most massive decline in numbers of Dermochelys coriacea has a far more pernicious cause: long-line fishing in the high seas.
Some trawlers now drag fishing lines that are more than 75 miles long, each bristling with hooks. Tens of thousands of sea turtles get snagged on these and drown every year. "It is tragic," says Roberts.
And this carnage goes unchecked – for the simple reason that there is no protection at all for species, endangered or otherwise, on seas outside national waters. The list includes fish and seabirds, plus fragile ecosystems such as deep-sea corals.
"Outside national waters, in the high seas, it is essentially a no man's land when it comes to protecting sensitive environments and their inhabitants," says Paul Snelgrove, a deep-sea biologist at Memorial University in St John's, Canada. "It is a highly unsatisfactory state of affairs."
---
Joel González Chiña, oceanographer and member of the Quintana Roo sargassum advisory council stated that the massive arrival of seaweed on Caribbean coast beaches affects the entire coastal ecosystem.
"This is a real problem, it's serious and very big," the expert said, rejecting President López Obrador's claim that the sargassum invasion is not a very serious issue.
However, the scientist added: "we have to understand that sargassum is not the enemy – the problem is that it's arriving in large quantities and that it accumulates on the beach and exceeds the capacity to collect it."
"The problem is the decomposition of this macroalgae, that it generates foul odors, and it produces sulfuric acid that kills sea grasses," González said.
Sea grasses are a food source for turtles and provide a variety of "environmental services" including keeping sand in place, he said.
If it is killed off, "the beach erodes," González explained, adding that the sulfuric acid generated by decomposing sargassum also has a negative impact on coral reefs that need clean water to survive.
"It's a chain that negatively impacts the whole ecosystem," the specialist reiterated.
by Alejandro Azcárate for The Riviera Maya Times