With its proximity to the U.S. and Canada, reliable high-speed internet, and a wide range of desirable locales, Mexico has long been a favorite of rel estate freelance brokers who've decided to take their work on the road.
Factor in the favorable peso to U.S. dollar exchange rate to an already low cost of living, and you have a destination where you can work less and have a whole lot more fun.
No matter where you are, working with clients from Mexico is easy. Copywriters, bloggers, video editors, travel writers, social media experts, online yoga teachers, and more make their home in Mexico. Many of these folks have transformed skills from a previous job into a new freelance career…but all of them are enjoying the many perks of the freelance life.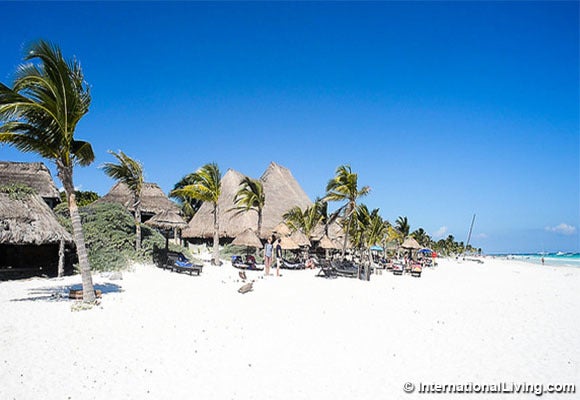 Your hours are flexible, your schedule is your own, and you can take time off at a moment's notice. If a friend decides to hire a catamaran on a whim for a sunset cruise, you're there. Or maybe your neighborhood is having a fiesta and that music is calling you to the dance floor—it's all good when you're the boss.
Your office is your laptop. You can work from home, at the local coffee shop, by the pool, or at the beach. If you work online, most of your contact with clients will be by Skype or email.
"Clients these days are happy just to Skype whenever you need a face to face," says freelancer Johnny Goodrich. "In fact, that's what I was doing with clients in the U.S. anyway. I lived in Nevada and spoke to my clients who lived across the country via email, Skype, and WhatsApp. One day I sat there thinking, if I can do this from here, why can't I do it from somewhere exotic?"
And when you're traveling, can do a little work on the laptop in the morning to keep things tipping over and spend the rest of the day exploring and enjoying yourself.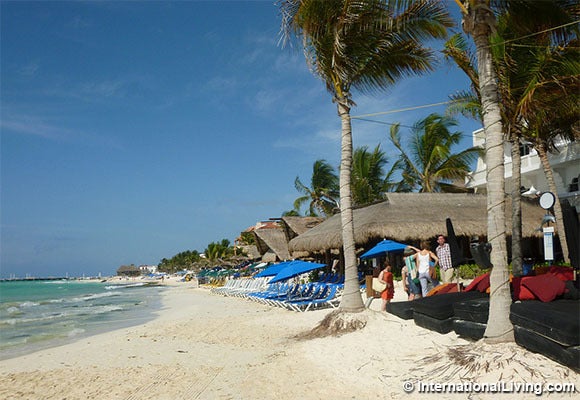 Easy Visa
Most freelancers in Mexico are on a tourist visa. As far as entering the country, no prior arrangements are needed for Americans and Canadians. You are automatically granted an 180-day visa upon entry.
To renew your visa, you simply leave the country and then re-enter. You could cross by land into the U.S. at the northern border or into Belize in the south. You could even fly back to your home country.
You don't have to remain out of Mexico for a certain period to renew your visa. But often freelancers take this opportunity while doing a "border run" to visit friends and family back home or take a little vacation. For example, from Playa del Carmen, the town of Chetumal on the Belize border is just under four hours' drive. From there you can take a fast ferry to Ambergris Caye, a popular tropical island getaway.
Finances
As a freelancer, with clients outside the country, you won't have to pay income tax to Mexico. But keep in mind that the IRS does tax worldwide income and self-employed people are subject to different tax regulations. Consult with your tax professional to make sure everything is above board.
For receiving payments, you should arrange a wire transfer or direct deposit to your bank account in your home country. Or you can use an online payment system like PayPal, through which you can transfer money to your bank account. Note: When transferring funds from the U.S. to Mexico, Paypal will charge a fee of 0.5% of the transaction amount.
And make sure you can access your bank accounts and other financial services online so you can monitor your balance and transactions.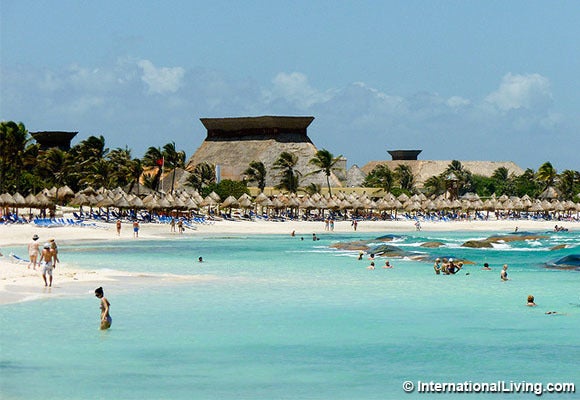 Freelancing Hotspots in Mexico
While you'll find freelancers all over Mexico, there are a few spots that stand out. Playa del Carmen, a thriving Caribbean beach town on the Riviera Maya, is a well-known hub for online freelancers.
The thriving restaurant scene, beach lifestyle, and year-round sunshine make Playa del Carmen a favorite. There are even co-working spaces where you can rent desk space, enjoy super-fast internet, and network with fellow freelancers. Desks rent at $250 a month and include access to the conference room and use of a receptionist. Also popular is Puerto Vallarta, which has a similar feel to Playa but is over on the Pacific coast, as well as Cabo San Lucas on the Baja California peninsula.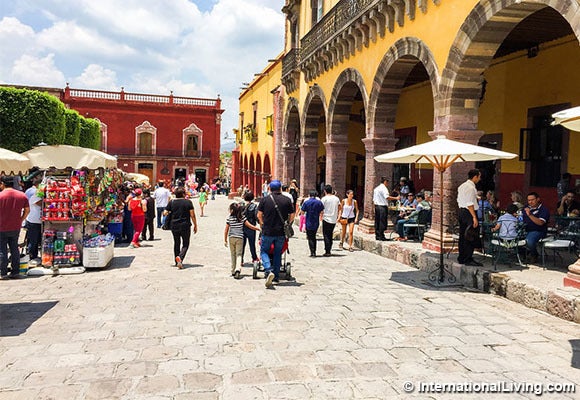 The colonial charmer of San Miguel de Allende in the highlands of central Mexico is a big hit with freelancers looking for the culture and sophistication, and the funky beach towns of Sayulita and Puerto Escondido on the Pacific have a low-key, bohemian vibe.
Renting in Mexico is affordable, even for just a month or two, and it gives you the freedom to move and live somewhere else whenever you please. Local real estate offices maintain lists of rentals. But you can often get better deals on Craigslist or Facebook groups for a particular area. Some Airbnb properties also offer monthly discounts. Expect to pay about $800 and up per month for a one-bedroom apartment or condo within a stone's throw from the beach or the center of the colonial district. But you can halve that price by living a little further away from the action. You'll find that most condos, apartments, and even houses come fully-furnished. No need to ship anything. Bring only what you need. Travel light.
By Jason Holland Internationalliving.com
Source: Internationalliving.com