Riviera Nayarit, Mexico – Punta Mita began 20 years ago, when real estate developer DINE created the exclusive 1,500-acre luxury resort community on Mexico's Riviera Nayarit. That year, the Four Seasons Resort opened its doors, and a master plan was launched to be the future home of five hotels and a variety of residential communities.
Today, Punta Mita encompasses 17 communities of high-end condominiums and custom homes, in addition to the St. Regis Resort, which opened in 2009. With two Jack Nicklaus Signature golf courses, a Golf Academy and a PBI Tennis Center, the resort is one of the most exclusive destinations in Mexico, just a 45-minute drive from the Puerto Vallarta international airport.
A weekend of commemorative experiences will kick off the resort's 20th anniversary celebration on December 6 with a Gala at Kupuri Beach Club, where Chefs from The Four Seasons, The St Regis, Sufi Restaurant and the Punta Mita Beach Club's culinary team will work together to create a special menu that acknowledges the past, celebrates the present, and anticipates a bright future.
At the gala, Mexican designers Raquel Orozco, Lynda Lavin, Vanessa Guckel, and American Designer Anine Bing will introduce 20-Year Anniversary Collections in a fashion show inspired by the destination, while photographer Cynthia Serur de Araf will exhibit her special collection of Punta Mita photos.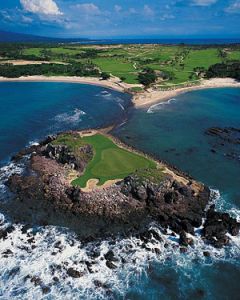 Tequila Patron will toast the celebration with a special Barrel Select limited-edition tequila, and Winery Monte Xanic and Mezcal Viejo Indecente will offer special commemorative blends. Proceeds from the evening will benefit local non-profits Peace Punta de Mita and Fundacion Punta de Mita.

Since golfing is an integral part of life in Punta Mita, two celebratory competitions will be held on Saturday, December 7th 2019 at 8:30 am. The more competitive can participate in the individual Stableford competition for the 20th Anniversary Golf Cup, while those that favor a more relaxed format can participate in a golf scramble on the Bahia course. Both options will be held over 18 holes, followed by a luncheon and an awards ceremony on the driving range.
The weekend concludes on December 6th with the 8th edition of the Flavors of Punta Mita at the Four Seasons Resort, where local chefs and restaurants will present their most emblematic dishes, as well as what's new for the upcoming season. Once again, the fashion show and photo exhibition will be part of the celebration and benefit the Punta de Mita charities mentioned above.
For more information, visit puntamita.com