Reader's Digest awards Guanajuato as the most reliable colonial city in Mexico
The city ​​of Guanajuato, capital of the state, was awarded for the third consecutive year as the best most reliable colonial city in the Mexican territory. The recognition was granted by Reader's Digest magazine, a tourist and informational dissemination space.
The award was within the category of Trusted Brands, through which the magazine recognizes the companies, services, artists, and destinations in Mexico that generate the greatest trust among citizens and their readers. It was announced that the measurement is carried out through national surveys.
The municipal president, Alejandro Navarro, announced this new recognition of the capital city, reaffirming that it is one of the most important and highly relevant tourist sites in the country, with an international projection.
Capital of Guanajuato, World Heritage Site
The capital of Guanajuato was named years ago by UNESCO as a World Heritage Site, due to its historical importance at a global level. This is a city that developed between colonial times and in which the first colonizers lived.
Its nickname, "place of the frogs", is due to the fact that for the first inhabitants of the city, the shape of its mountainous terrain was similar to that of a frog. This region is known as the Bajío, or the heart of Mexico.
The historic center of Guanajuato has a distinctive European essence, with hundreds of cobblestone alleys that run up and down the hillside. The tree-lined squares are lined with outdoor cafes, museums, theaters, markets, and historical monuments.
In addition, it is a city of legends and legendary places. One of the best known and most popular is its kiss alley, which houses a romantic legend and attracts thousands of tourists every year.
The city is home to one of the most important cultural and artistic festivals in the world, the International Cervantes Festival, in which Miguel Cervantes Saavedra, author of the famous work of Don Quixote de la Mancha, is honored.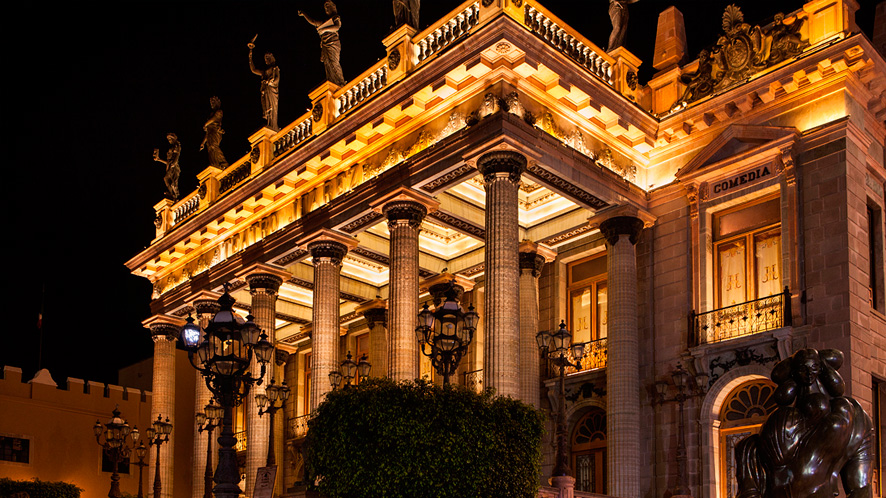 Source: San Miguel Post
Comments
comments