Chili cocktails, cilantro margaritas, guacamole with pork chunks, on this terrace in San Miguel de Allende you will find innovative flavors and great views of the colonial city.
(El Financiero).- Hidden between one of the narrow streets of San Miguel de Allende , Guanajuato, the stairs of The Rooftop at Selina gastrobar lead to the top of a refreshing dining experience on its terrace. There, from the heights, at sunset the best views of the Parish of San Miguel Arcángel light up, capable of transporting any dreamer traveler to the past of that colonial city… with a mezcal cocktail in hand.
San Miguel de Allende was declared a World Heritage Site by the World Heritage Committee of the United Nations Educational, Scientific and Cultural Organization (UNESCO) and in recent years has stood out for its innovative gastronomic offerings, The Rooftop at Selina is one of them.
In this place, conversations move to the rhythm of its extensive menu of cocktails and mocktails (cocktails without alcohol); each meeting is enjoyed with dishes selected by chef Abel Hernández.
---
It is a fresh menu, where even the simplest dish is an explosion of flavors, for example, unusual guacamole stands out in its appetizers: among the pieces of mashed avocado there is castacán, pieces of pork that are crispy on the outside and soft on the inside.https://b30e6c6e719273e997a0fb9f95fe6b56.safeframe.googlesyndication.com/safeframe/1-0-38/html/container.html
They also prepare octopus tacos with pressed and dried pork rinds ; or, among the favorites of its guests are the blue dough sopes with picaña barbecue and sheep cheese.
In its main dishes, you will find options such as rib-eye in chili crust, with arugula, chambray potato and roasted carrot purée; or the ravioli stuffed with cottage cheese, served with Swiss chard and Parmesan cheese.
Mexican wit in a glass
In the afternoons the terrace becomes a smoky show, in its bar there are smoked glasses with rosemary , spices, herbs, ice, shots of tequila, mezcal, vodka, sake, whiskey, lemons, coconut milk, chiles, gelatin, piloncillo, juices, it all goes into the mixer, together but not mixed, blended by the experts in nearly 40 changing options.
---
At the bar you find Kevin Romero , a young bartender whose last name even includes the ingredients of his drinks. Throughout his career, he has learned techniques from the chefs with whom he has worked, applying them in his mixology, from molecular cuisine to fat-infused alcohol .
Regarding this peculiar technique, the specialist explains in an interview that one of his creations has been a cocktail with tequila infused with picaña fat , a little Tabasco, carrot juice and ginger syrup, "that is a cocktail like a Bloody Mary, perfect for 'raw' on a Sunday". Sometimes they put it out on the weekends at Selina.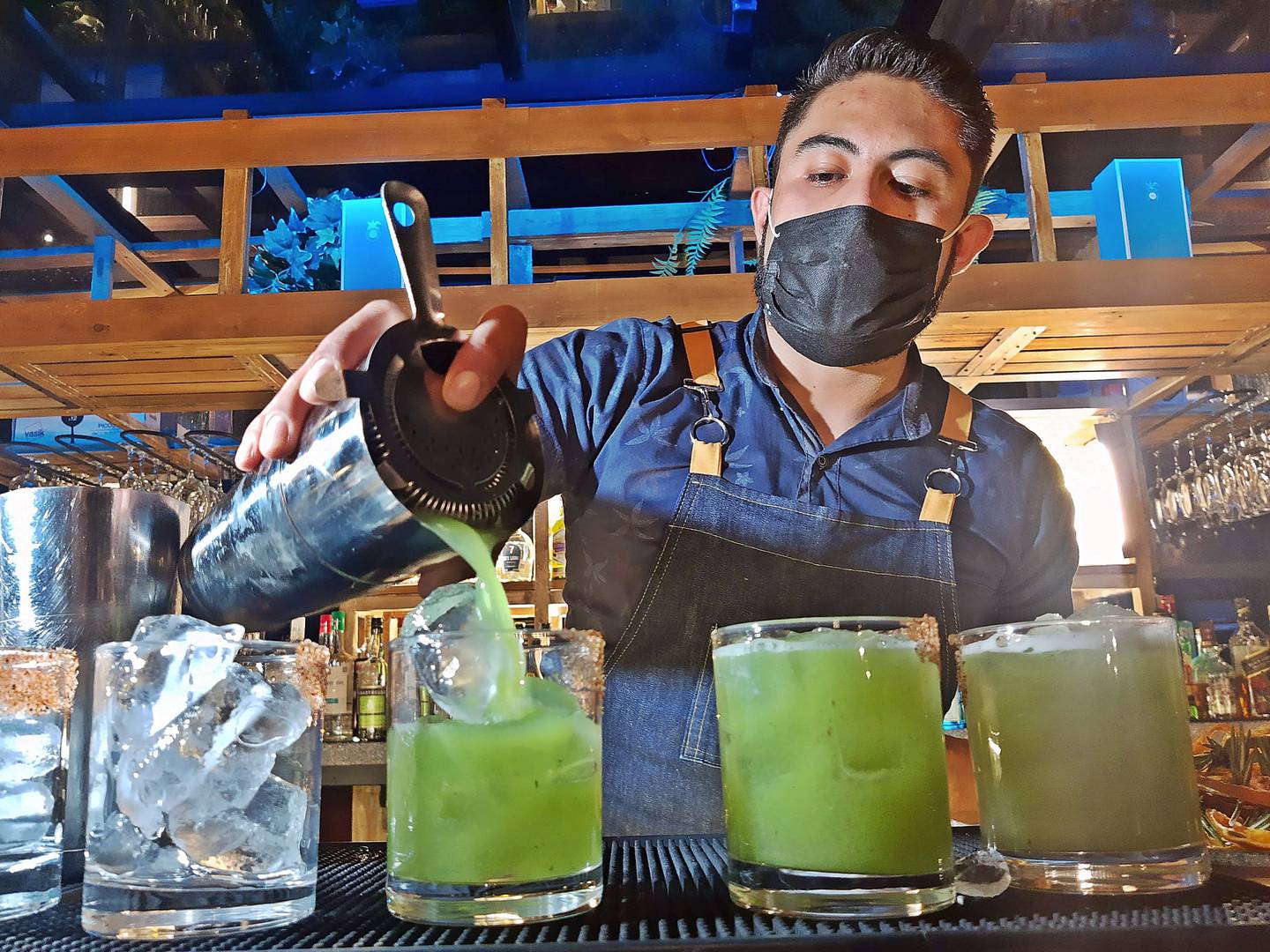 Chili cocktailsabound on The Rooftop's menu , such as Sunset Collins (mezcal, chili syrup and passion fruit), Paloma Reyes (tequila, chili syrup and grapefruit juice) or the San Miguel margarita (tequila, pineapple and coriander with chili ).
You can also find mocktails , a recent trend: a drink prepared with the care of a cocktail, but without alcohol, a different option to flavored water, juice or soft drinks that are always offered in restaurants and bars for those who do not drink. Among the popular ones in this alternative are two that usually contain mezcal: Matlacihuatl (Frangelico, guava and strawberry mix) and Aloha (cucumber-pineapple mix and rosemary syrup).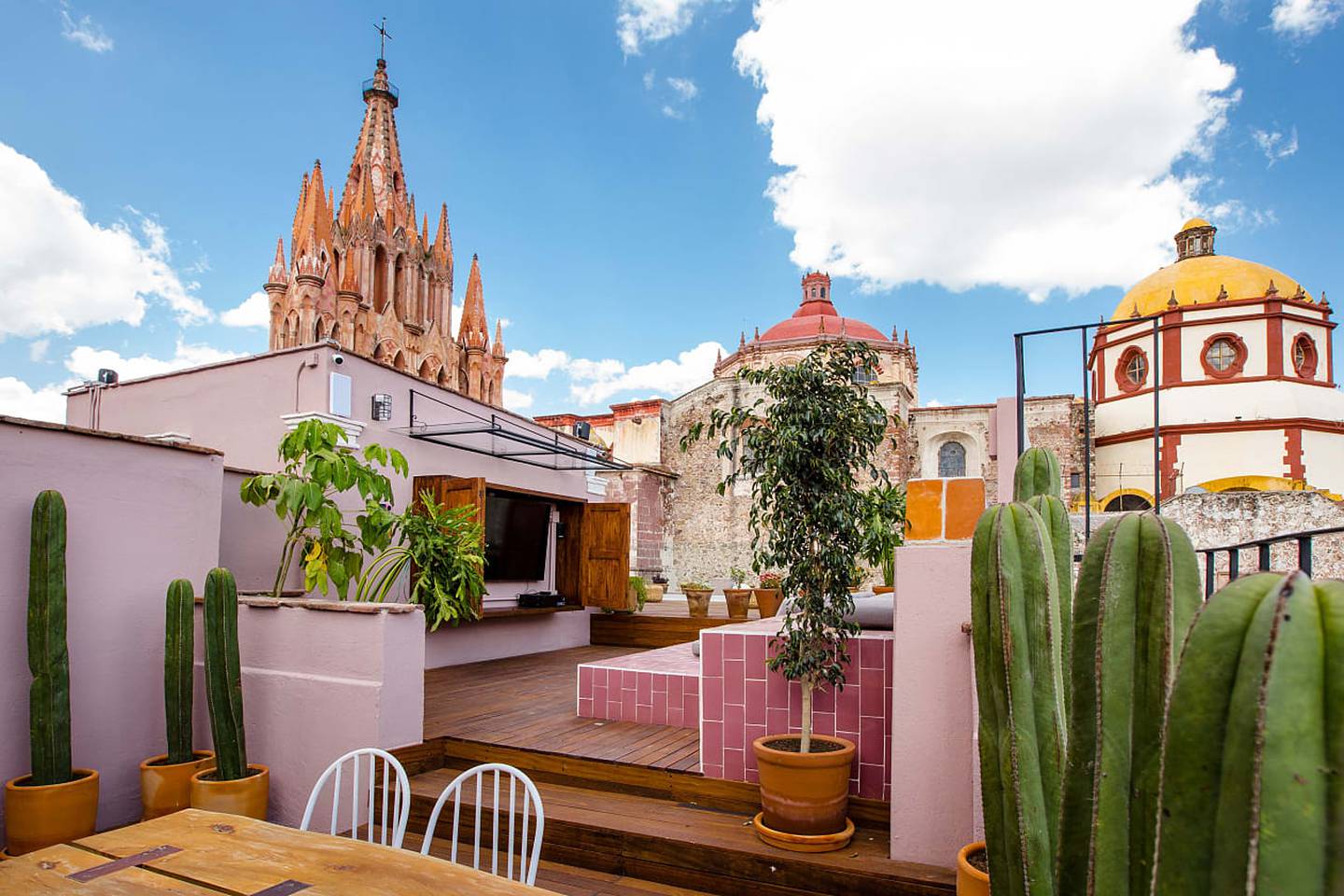 And it is also the mezcal is also a popular drink on their menus. Kevin explains that this distillate is one of the simplest to make a cocktail because it can be mixed with almost everything, from coffee, fresh fruit, even tea, "it's a myth that only it can be taken alone or with orange, it can be combined with everything, but it goes very well with fruit flavors".
In his opinion, it is the current trend in cocktails: "tequila stayed more with foreigners, people from Mexico come to ask for mezcal ."
How much? Tickets range from 80 to 270 pesos; main courses from 230 to 480; cocktails from 100 to 190 pesos.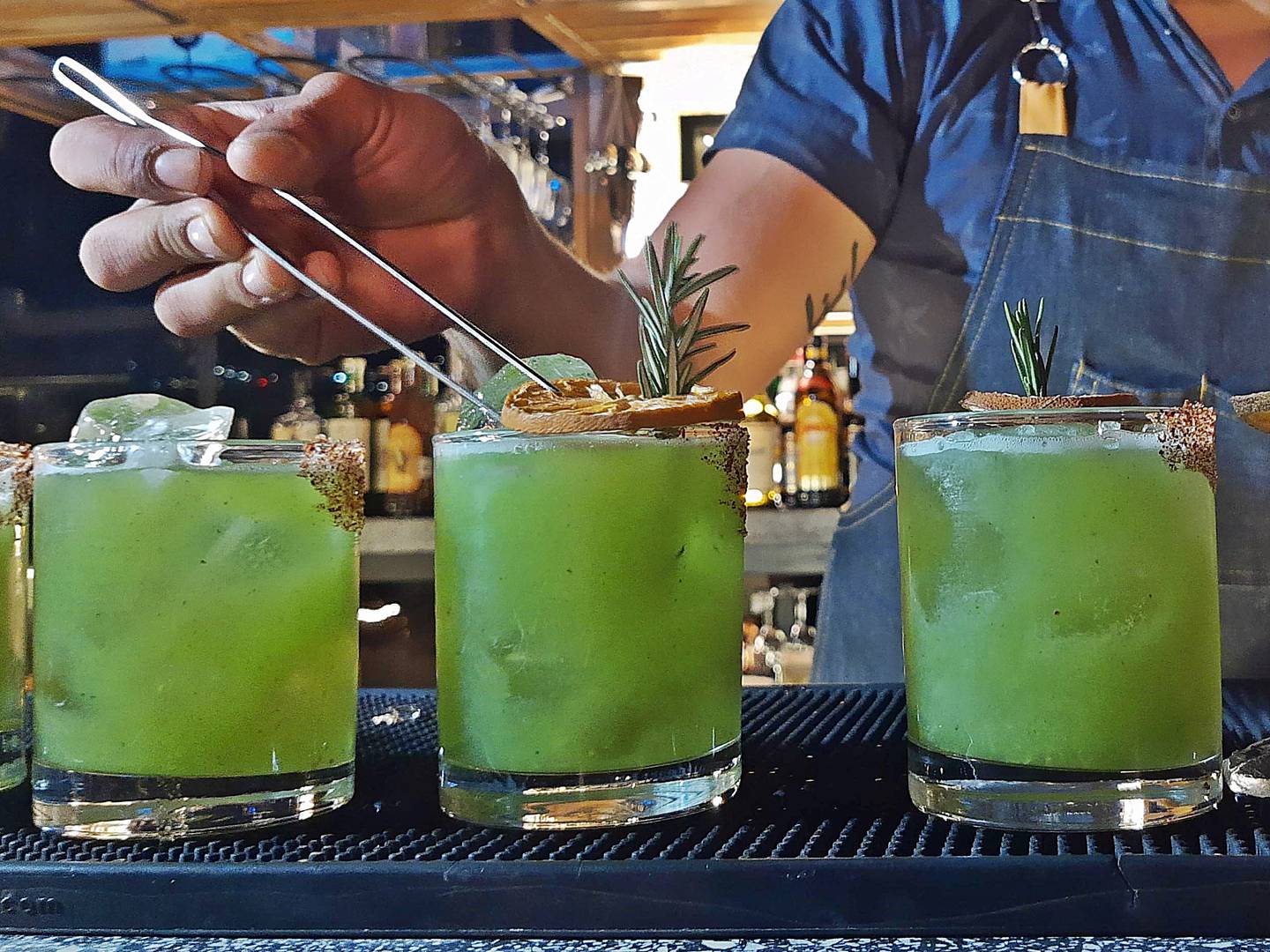 San Miguel Times
Newsroom