Los Waffles de Paul: a Belgian corner in SMA
Charm. Quality. Family. Authenticity. These are the words that sprang to mind when I walked through the little door at Mesones 56 in San Miguel de Allende's historic center, and into Los Waffles de Paul.
This utterly delightful mother and son team from Belgium – Marie Pascale-Gérard and Paul – make a mean waffle. And I mean, melt in your mouth, like I've never tasted before, waffle. There are hundreds of interesting eateries now in San Miguel de Allende, but this menu is unique and delectable, including not just signature Belgian waffles, but also chocolat chaud, chocolate mousse, sweet coffee and chouquette. As you will learn in the interview below, they are just getting started!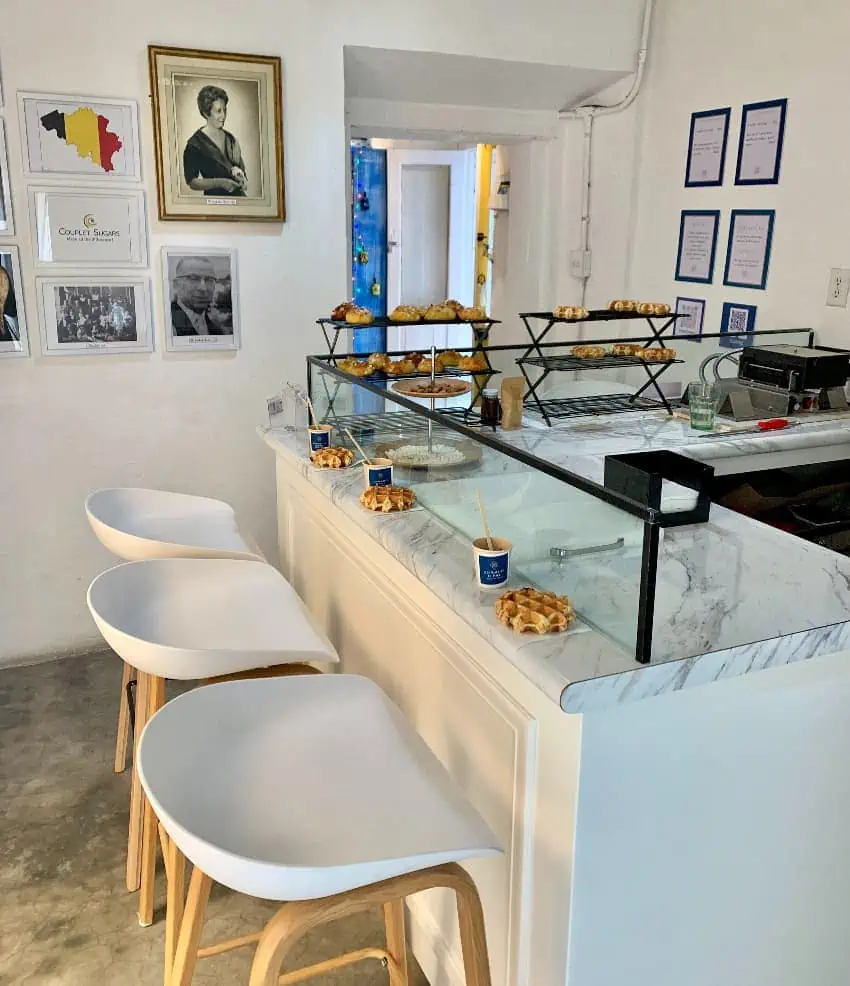 How did you get here, Marie?
Back in my day in Belgium, one went away for a year at age 18 to gain life experience. My father had been captivated by some Mexicans he'd met, and suggested Mexico, so I said, why not? https://e94596072637aac3939703bf6c795eb6.safeframe.googlesyndication.com/safeframe/1-0-40/html/container.html
I ended up in Celaya, with three host families, and had the adventure of my life. I fell in love with Mexico.
I studied law back in Belgium, got married, had three kids, became obsessed with food and cooking, then moved to NY, then Montreal and Geneva, and yet I always had this yearning for Mexico.
Well, now my youngest is 20 years old. He's full of creativity, but he suffers from dysphasia (a language disorder) –  and that's a hard path, especially in Europe – so we decided last year to invent a new life. I set my mind to return to Mexico, where it's warm and happy, where I feel something truly different is possible, by 2023. And I decided to build a business. Something my son could create. Something unique to us, that could continue into the future as a family legacy.
San Miguel Times
Newsroom
Comments
comments