Once a thriving silver mining town, Guanajuato is now a huge draw for tourists and expats. It's a gorgeous city located on the steep slope of a ravine, with a name meaning "Place of the Frogs."
Walking around town, you can admire the colonial architecture and bright houses, pausing to chill in tree-filled plazas or quaint cafes.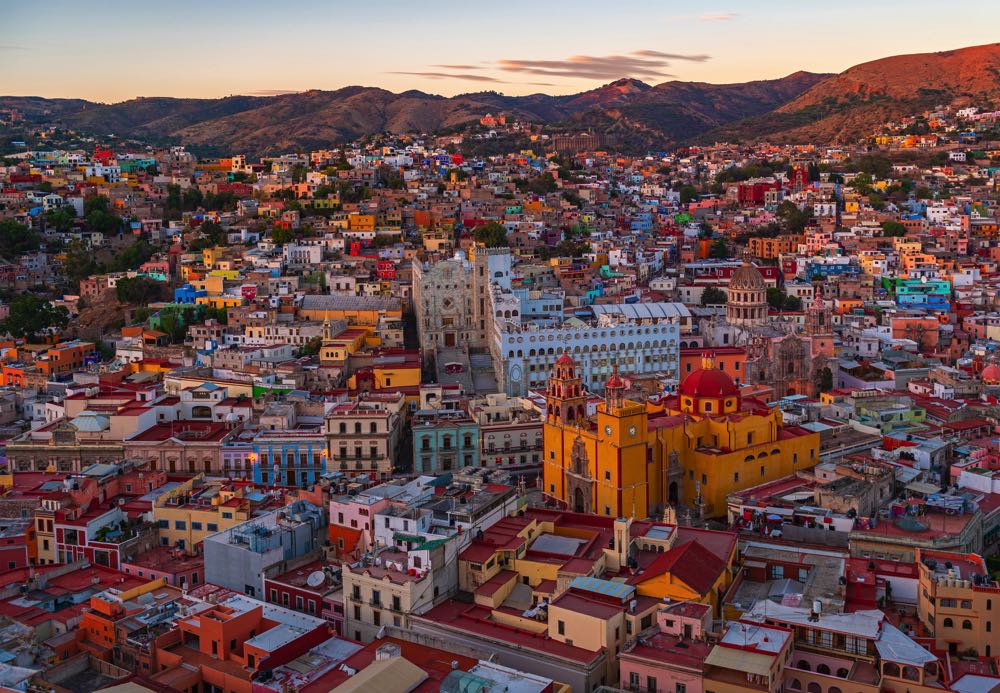 It's a very cultural city, with plenty of museums, theaters, music venues, and festivals. Be sure to join a walking tour with the city's famous Callejoneadas, a band of musicians and storytellers who lead you through the meandering alleyways on a musical journey like no other.
There are numerous things to do in Guanajuato, including a great food tour, for those of you who want to eat all of the tacos and then some. Plus, Guanajuato's wine region is pretty fantastic!
With colorful buildings, historical sites, and an awesome vibe, Guanajuato is definitely one of the most vibrant places to visit in Mexico.
☞ Click here to see all accommodation options available in Guanajuato on Booking.com
Source: YouTube