American expats break up indigenous communities in Mexico
According to The Guardian, the American expats are breaking up indigenous communities on the area known as Mezcala, home town of 5,000 Cocas indigenous people, who have appealed to the government for help.
Machetes in hand, the indigenous Cocas are climbing the steep scrubby hills that overlook their territory. Young boys climb alongside elders while a trusty donkey carries their camping equipment. Other groups man outposts beside the entrances to Mezcala, the lakeside town their forefathers founded in the late 13th century, over 200 years before the Spanish arrived in Mexico.
They're heading out on a unique voyage – bringing the community together to discuss their tactics against displacement. The men and boys will spend the night huddled around ceremonial bonfires, telling stories about their heritage, before descending upon the sacred Isle of Mezcala the next morning to discuss with a larger group how to defend their land and way of life. Based in the western state of Jalisco, the Cocas go back more than 700 years and have had to fight off waves of invaders over the centuries.
The latest threat to their land? A wave of American retirees heading south – pretty ironic, given President Donald Trump's demonisation of Mexican immigrants. Thousands of American and Canadian retirees have settled in the neighbouring towns on Chapala and Ajijic in recent decades to take advantage of the cheap living costs, year-round sunshine and stunning views of Mexico's biggest lake.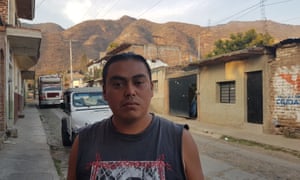 Comments
comments