According to a survey conducted by the German company Hansgrohe, Mexicans are the cleanest people in the world.
Hansgrohe conducted an international survey to find out the percentage of people who bathe every day around the world.
Passport Euromonitor was the agency in charge of conducting this survey, and they placed Mexico in the first position of the ranking.

Mexicans came up in the first position of this survey as the cleanest people since 75.3% of the country's total population showers daily.
Next came the Spanish and Colombians tied in second place with a 71.4%
Third is France (contrary to many people's perception of the Gallic country personal hygiene habits).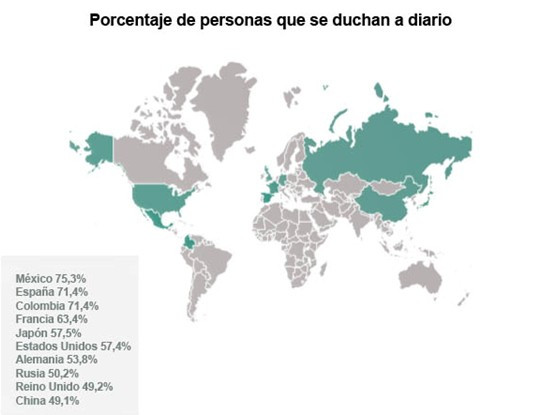 Source: Hansgrohe