Dreamers arrested during Macy's Thanksgiving parade in NYC
Four Dreamers momentarily halted the Macy's Thanksgiving Day Parade in New York City in a demonstration they say is aimed at calling for action from Congress to replace an expiring Obama-era program that protects them from deportation.
The four protesters sat down in the parade route on Central Park West at 70th Street in Manhattan but were quickly carried off by NYPD police officers. A representative for the group that organized the demonstration, The Seed Project, said that none of the protesters were arrested or given citations.
One of the protesters, Hector Martinez, 26, told ABC News he decided to take part in the demonstration "to push for more protection for undocumented youth."
The NYPD police officers carried the protesters out of the parade route and told them if they came back they would be arrested, Martinez said.
Martinez said he immigrated to the U.S. with his family from Colombia when he was 10 and obtained the right to work and study under the Obama-era program known as Deferred Action for Childhood Arrivals (DACA).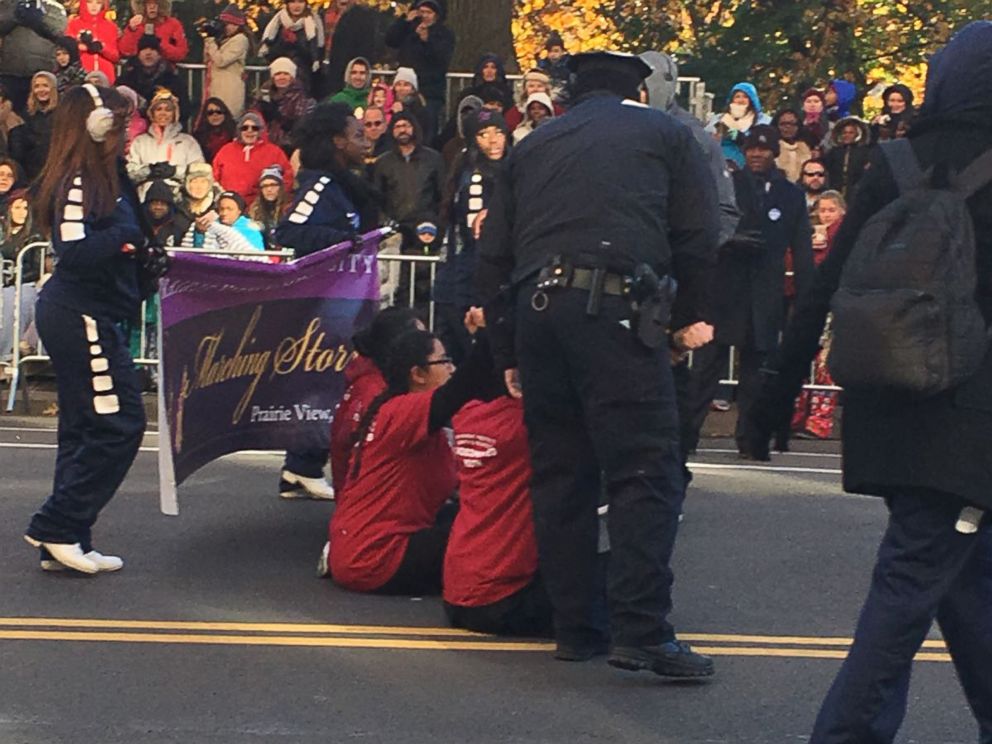 Click here for full article on ABC
Source: ABC
Comments
comments