Harmeet Kaur Sidhu writer for The Huffington Post and author of the 'Five In The Bed' blog, that has been living in central Mexico for the last ten years, recently posted an interesting article on Huffpost Lifestyle about a weekend in SMA. Check it out…
Being familiar with this UNESCO World Heritage Site city, in the state of Guanajuato, I decided to re-visit San Miguel de Allende, as a tourist, with my three young children and husband, relishing the No.1 spots of this No.1 city.
We checked into Belmond Casa de Sierra Nevada, where Alejandra welcomed us. Her warmth and smile immediately put us at ease since she encouraged the kids to be involved in the routine of check-in, and let's be honest, happy and engaged kids means relaxed and happy parents. We were off to a great start.
We had arrived a little early so our rooms were not yet available to us. We were all a little hungry so the logical choice was to step across from reception into the hotel's restaurant, 'Andanza'. The menu was so appealing that being a member of a family of five again proved beneficial, everyone ordered a different dish and I had a cheeky sampling of them all. The three tomato soup with goat's cheese pearls was my favourite of the starters, I loved how it was poured over the slender tortilla chips. The main that was devoured con much gusto was the Tamarind Salmon Supreme with Amaranth Tabbouleh. One of my six-year-old twin boys, ravished it without commentary, I was lucky to get my fork to it!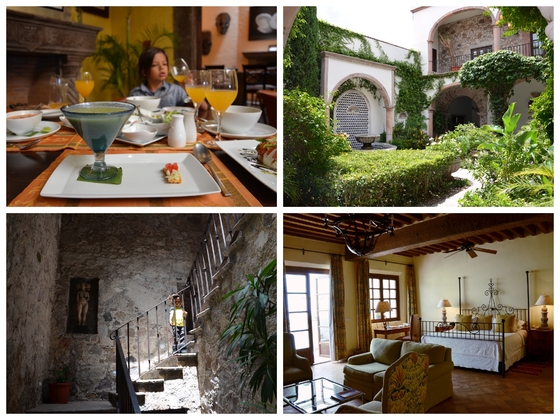 Source: http://www.huffingtonpost.co.uk